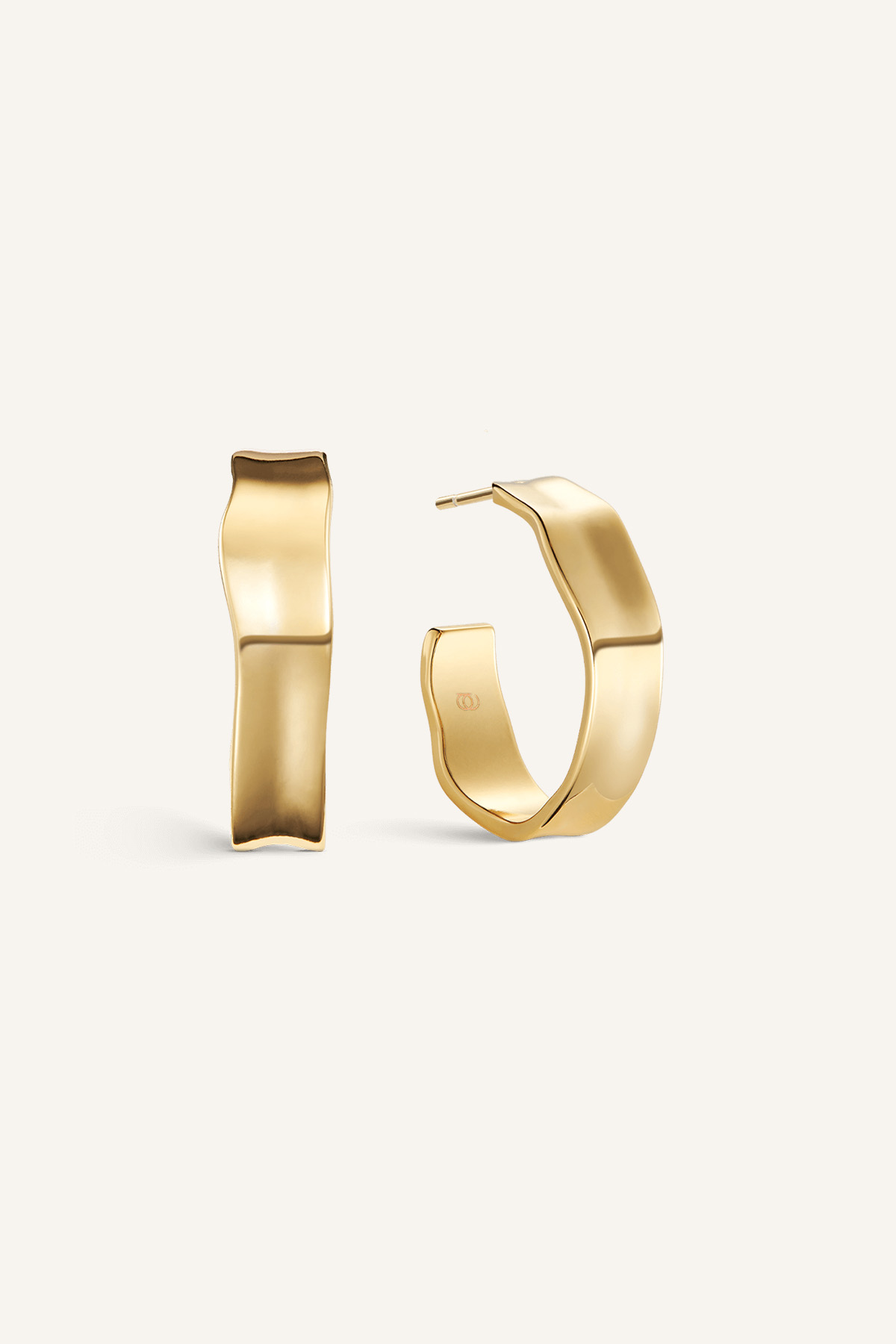 Aleyole Noble Gold Hoops
£55.00
Aleyole Noble Gold Hoops are the perfect everyday hoops you will love to wear. Made out of 925 Sterling Silver plated with 18k gold. These earrings are water-resistant, however, we recommend not to shower with your earrings or spray any perfume for a longer-lasting effect. We love Aleyole here at Julia Rouge for its design, quality and price tag.
18k Gold plating
External diameter: 23 mm
Thickness: 1 mm
Anchoring system: Traditional screw
Weight: 5 g
Description
All ALE Y OLÉ jewels are made from sterling silver 925. All sterling silver jewellery from ALEYOLÉ is water-resistant and should not tarnish over time. We recommend you clean all jewellery with bicarbonate powder every 6 months to achieve maximum shine.
ALE Y OLÉ gold plated jewellery is also made from sterling silver 925, the gold plated being between one or two microns. To ensure the gold plated does not damage, do not expose the jewellery to water, perfumes, alcohol or any other substances. If exposed to any of the above the gold plated will tarnish and turn silver.