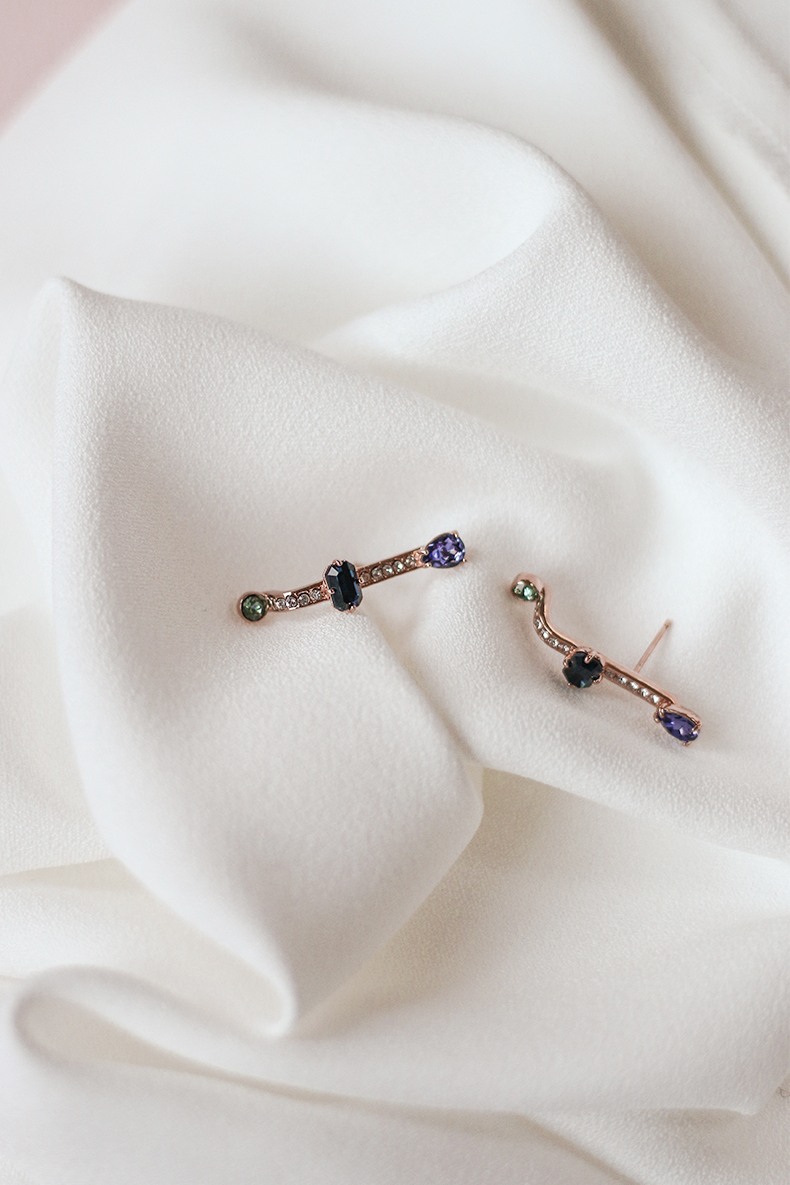 Luck Key Multi Colour Earrings
£115.00
These Luck Key Multi Colour Earrings might bring you luck in some way! We love them for the coloured Swarovski Crystals in green, blue and purple and no doubt you will too. A slight hoop towards the green stone which can be worn both ways. If you love to add colour to your look, these Chasunyong designs are a perfect choice.
Description
Rose gold plated brass, Crystals from Swarovski®, Titanium post.
Titanium is a very strong metal that's extremely resistant to corrosion. It's an excellent choice for people with nickel allergies.
Brand
Panache Chasunyoung
Cha grew up and absorbed the two juxtapositions – Seoul and London – where two worlds collide, where contemporary and tradition are both respected and honoured, and live in parallel. Through such upbringings, she understood that jewelry could not only be beautiful in the modern aesthetics, but also in the traditional sense, in other words, she started to crave for a certain beauty and a value that could shine throughout the ages, connecting generations together.