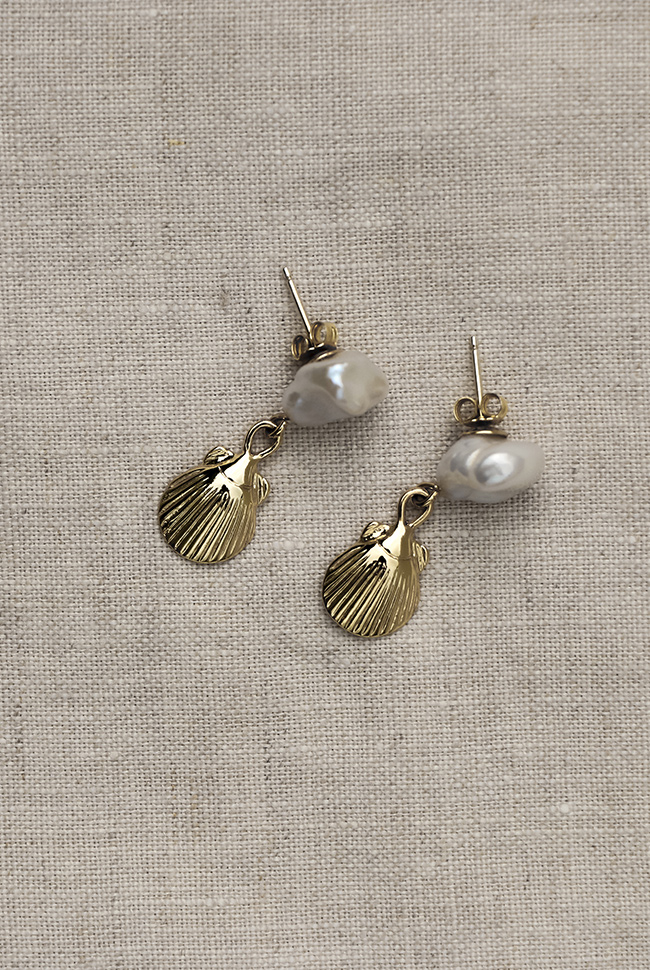 Gold Petite Seashell & Keshi Pearl Earrings
£135.00
Gold Petite Seashell & Keshi Pearl Earrings, your everyday pair. One of our most popular styles this season.
Description
If you want to get the holiday vibe with your everyday look, these are the right choice. We like how dainty they feel when wore but still stand out on their own. Our team are wearing these Gold Petite Seashell & Keshi Pearl Earrings everyday!
Brand
Reliquia Jewellery
Reliquia is derived from the word relic and Spanish term for family heirloom.
Reliquia's collection, debuting for Spring Summer 2015 is heavily inspired by vintage accessories- pieces you might borrow from your grandmother's jewellery box and not take off for months to come.
Design-wise, each piece is bold and sculptural while retaining a fundamentally timeless quality. Art deco influences underlie the collection with strong geometric accents.
Made from high-quality metals and craftsmanship, Reliquia endeavors to create jewellery that develops an emotional relevance.