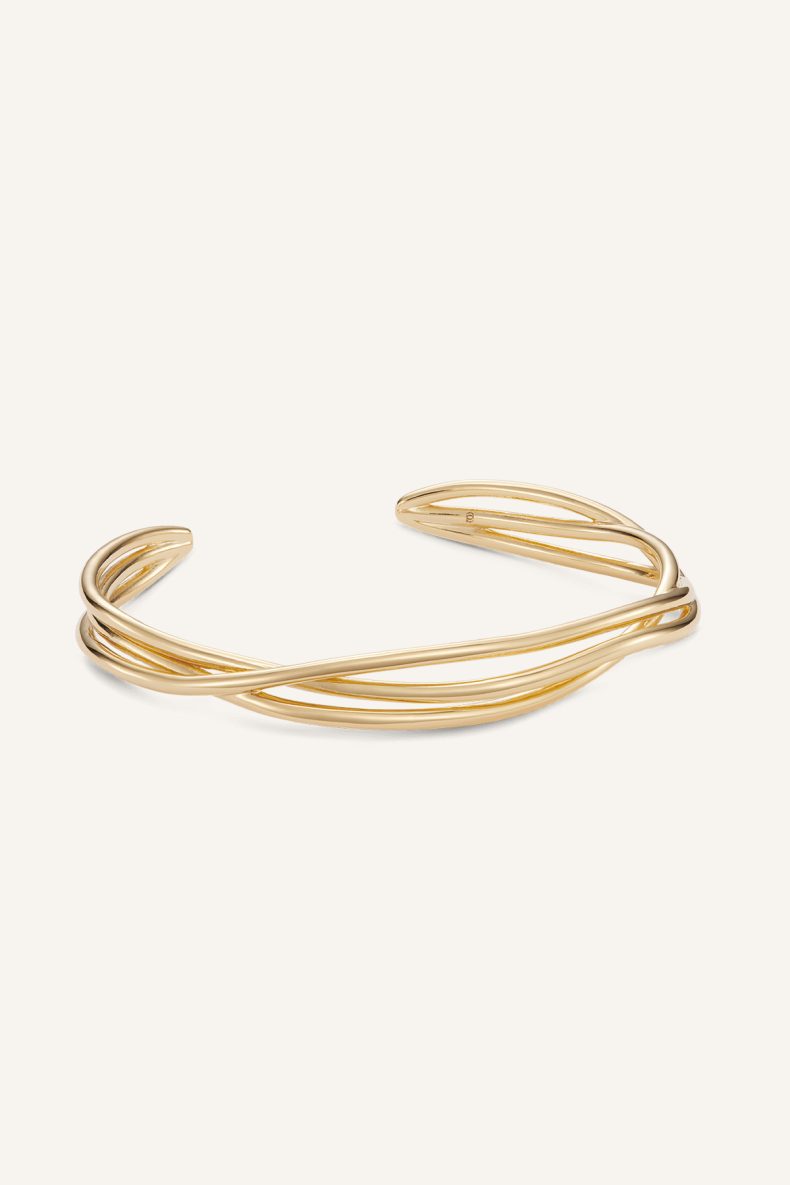 Evolve Gold Bracelet
£52.00
Wear your Evolve Gold Bracelet on its own or stacked with a couple of others. This bracelet comes from the Framework collection by Aleyole.
18k Gold plating
Base: 925 Sterling Silver
Thickness: 10.55 mm
Diameter: 62.50 mm
Adjustable
Weight: 14.2 g
Description
All ALE Y OLÉ jewels are made from sterling silver 925. All sterling silver jewellery from ALEYOLÉ is water-resistant and should not tarnish over time. We recommend you clean all jewellery with bicarbonate powder every 6 months to achieve maximum shine.
ALE Y OLÉ gold plated jewellery is also made from sterling silver 925, the gold plated being between one or two microns. To ensure the gold plated does not damage, do not expose the jewellery to water, perfumes, alcohol or any other substances. If exposed to any of the above the gold plated will tarnish and turn silver.