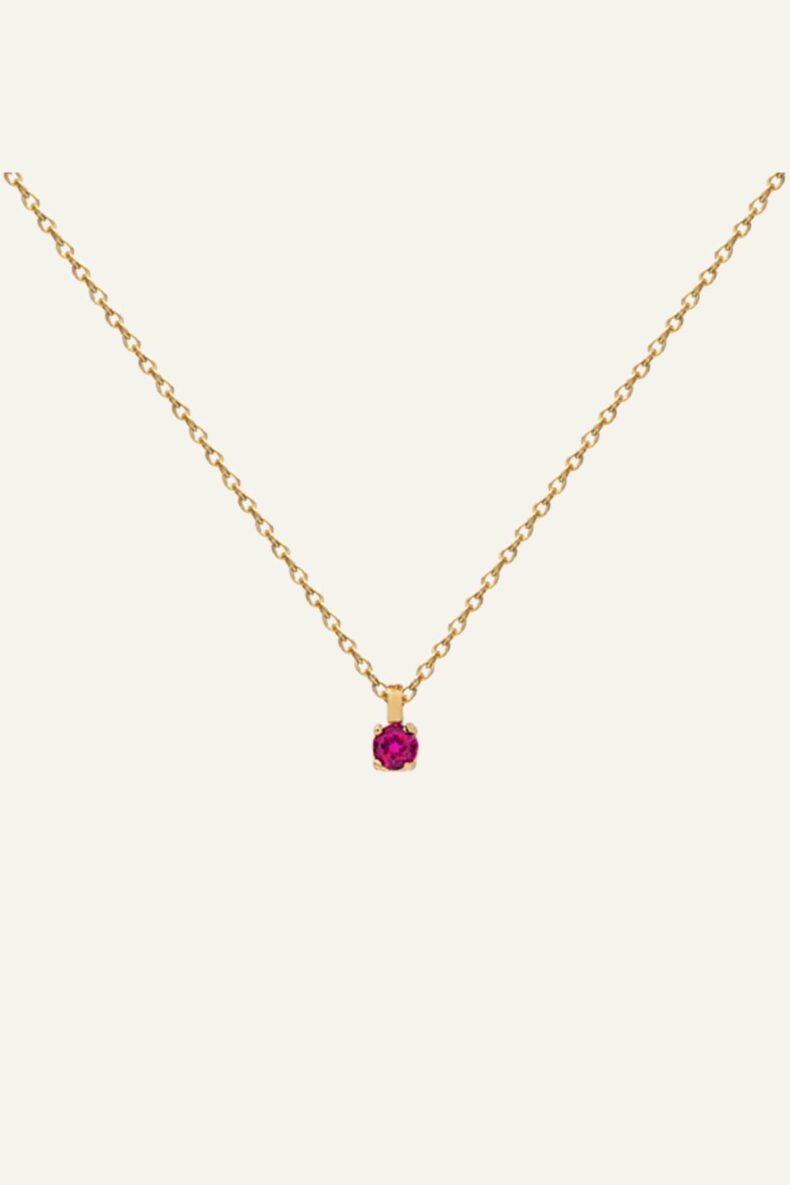 Aleyole Cherry Frida Gold Necklace
£42.00
Aleyole Cherry Frida Necklace, a dainty style that will add a pop of colour to your jewellery collection. We know you'll love wearing it all the time. Looks well layered with a Tiny Pearl Necklace or Pearl Frida Necklace.
925 Sterling Silver Necklace
18k Gold plating
Stone: Cherry Pink Zirconia
Diameter zirconia: 3 mm
Length: 36.5 cm expandable up to 42 cm
Description
All ALE Y OLÉ jewels are made from sterling silver 925. All sterling silver jewellery purchased at ALEYOLÉ is water-resistant and should not tarnish over time.
We recommend you clean all jewellery with bicarbonate powder every 6 months to achieve maximum shine.
Our gold plated jewellery is also made from sterling silver 925, the gold plated being between one or two microns. To ensure the gold plated does not damage, do not expose the jewellery to water, perfumes, alcohol or any other substances. If exposed to any of the above the gold plated will tarnish and turn silver.