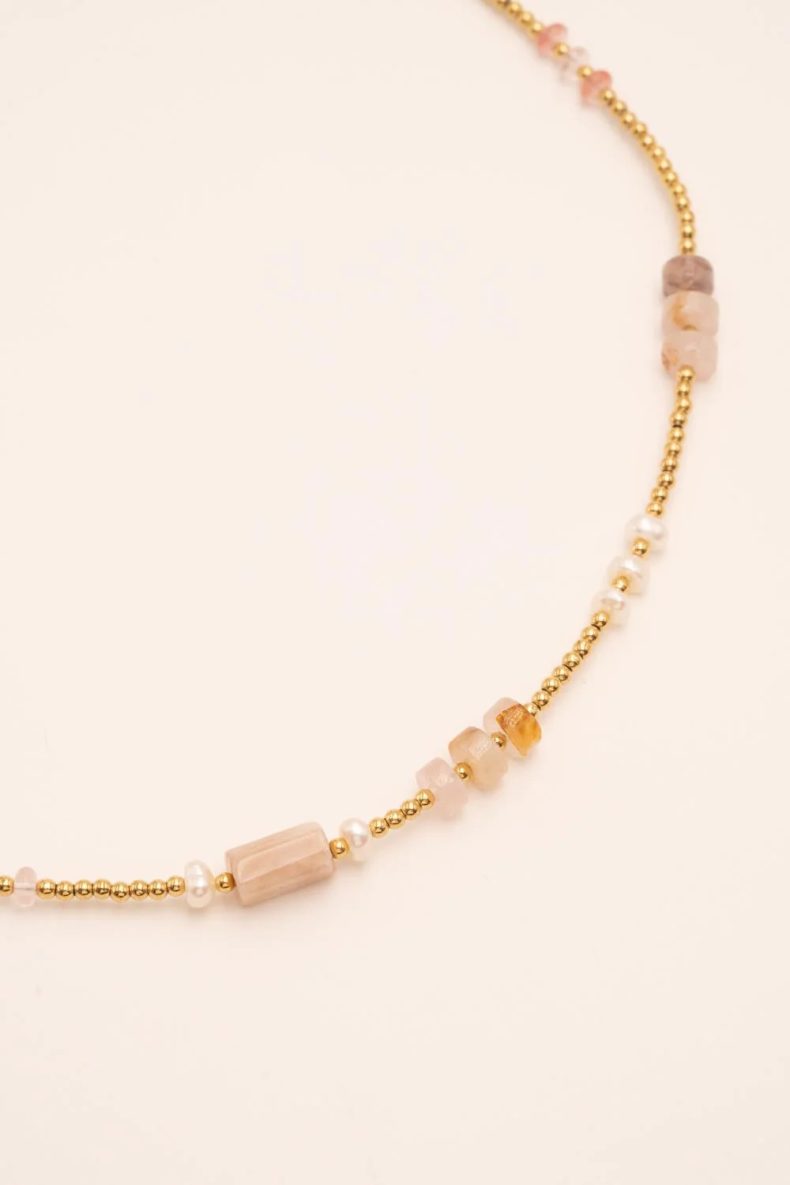 Bohm Paris Lydie Sunstone Necklace
£30.00
"Radiant Elegance: Illuminate your style with the Bohm Paris Lydie Sunstone Necklace. Crafted to perfection, this necklace showcases the natural beauty of sunstone, exuding a captivating charm that elevates any look."
Description
Necklace on stainless steel wire composed of stainless steel beads, natural stones and freshwater beads.
Length of the chain: 38cm
Length of the ruler chain: 7 cm
Total length of the collar: 45 cm
Guaranteed nickel-free, cadmium-free, lead-free salt.
Water resistant and does not black.
Being natural stones, their colours can vary from one stone to another.